Practice California Learner Permit Tests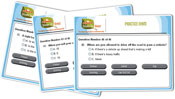 In addition to making your teen a safe and defensive driver, our CA online teen safety course also helps students pass their multiple-choice written permit test. Soon-to-be drivers who take practice exams prior to actually taking the actual written DMV test are more likely to pass.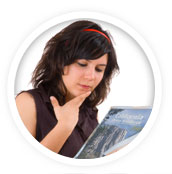 Why Taking Practice Permit Exams Are Beneficial
Sample tests questions support and help reinforce material student learned from the online course


Sample test questions are multiple choice, just like the permit test at the DMV


Our sample practice test section also has information on helpful tips to keep in mind on test day


No two practice tests contain the exact same set of sample test questions!
Reading the DMV Driver Handbook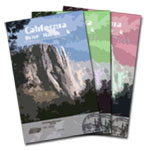 Your driver handbook also has additional information about auto insurance regulations, DMV forms, and what to do in the event of an accident


Driver handbooks contain further visual aids to help make sense of test questions that may appear on your test.


The DMV strongly suggests knowing the driver handbook very well before attempting to take your written test.


Answers to every question that will appear on your permit test can be found in your handbook.